Improve your container handling efficiency with Scantainr
Transform your shipping container management with our plug & play solution. Harnessing OCR and damage detection streamline decision-making by rapidly identifying crucial details and faults.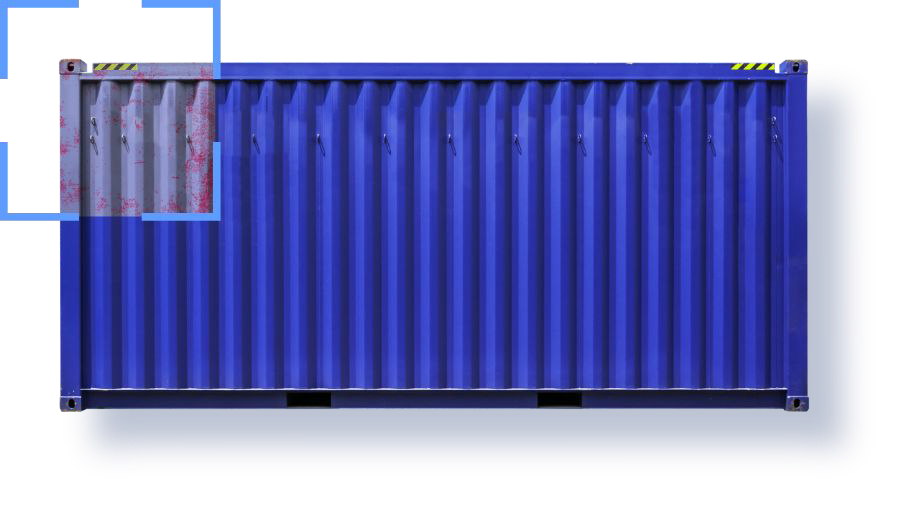 Result accuracy

99%

Reduced gate congestion

70%

To generate damage and condition report

5s
Unlock key information about your containers using AI vision technology
We use existing cameras from your gate infrastructure together with our AI algorithms to automatically detect and identify unique identifiers such as container numbers, hazard labels, and faults such as dents, holes, compressions, cuts & gouges, cracks, bent doors, and missing components.
Compatible with IICL and ISO CEDEX damage regimes

Indicates if further container inspection is needed

Prevents against claims

Generates damage reports in under 5 seconds
Don't have the existing gate infrastructure yet? No worries, our team will help you to design the ideal set-up based on your specific needs.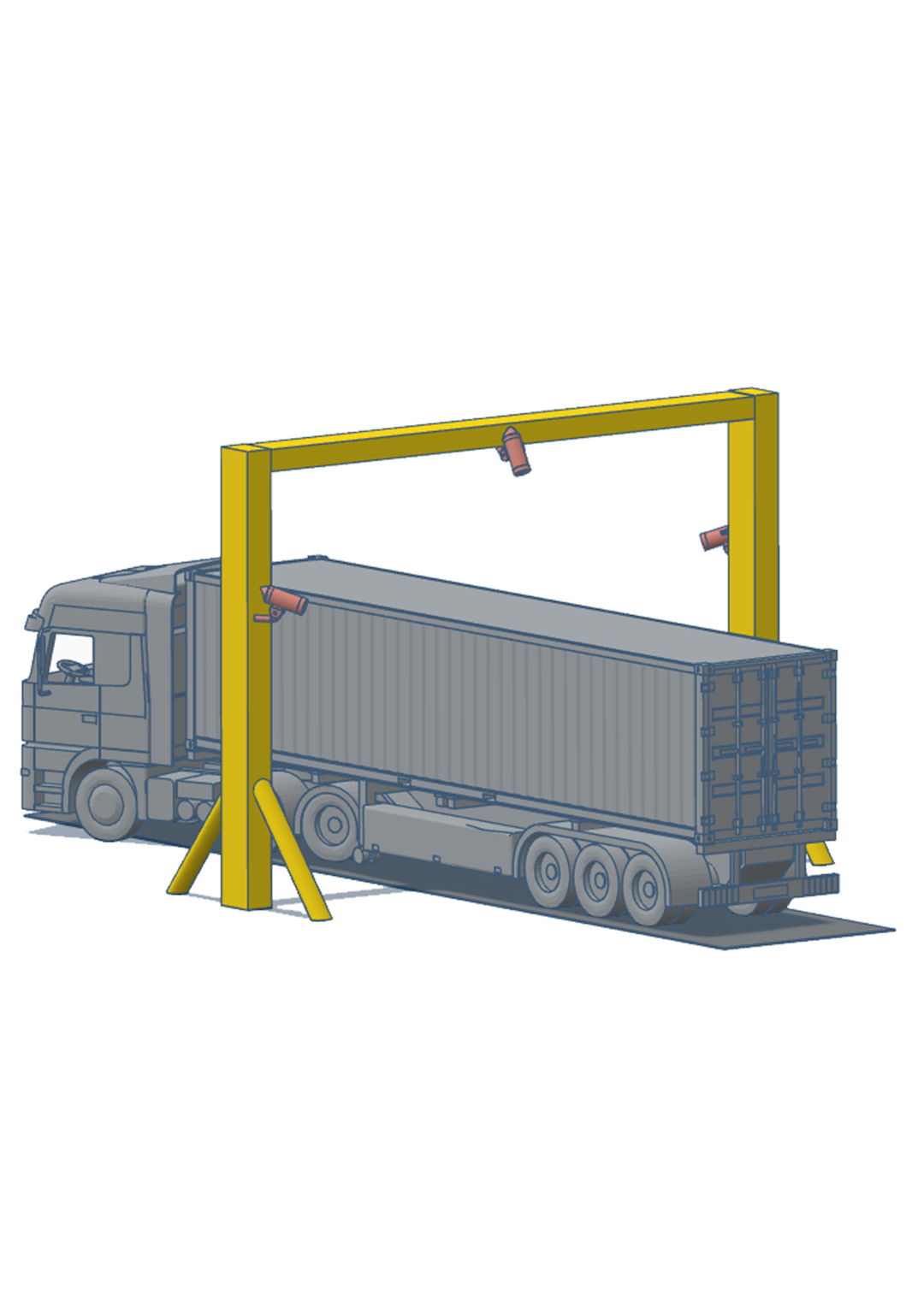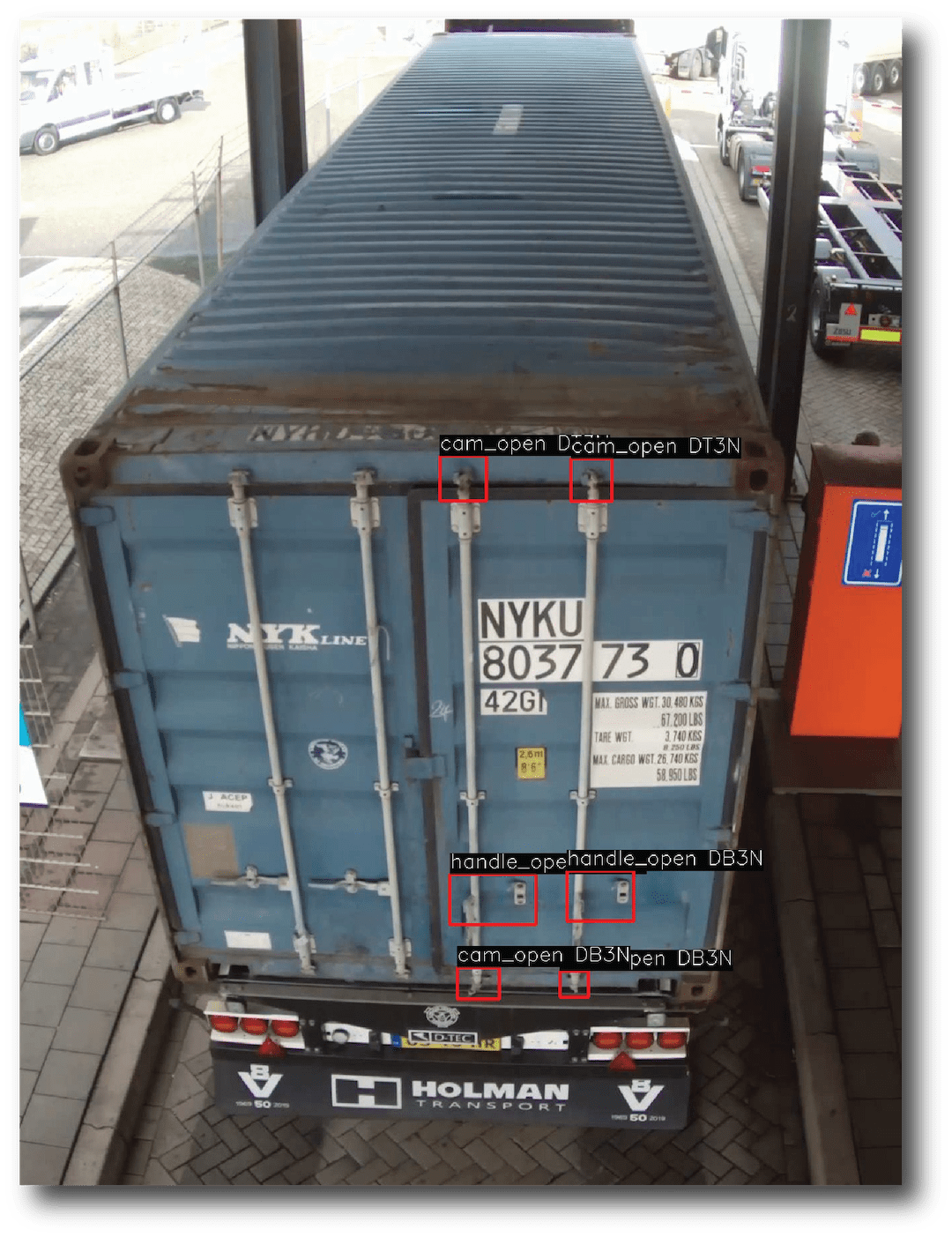 From OCR to full-fledged maintenance & repair application
With a combination of OCR and damage detection, we provide an end-to-end solution to automate the entire container handling process, from reading numeric values and verifying the data to pinpointing the damages.
ISO codes

Dangerous goods labels

Seal detection

Registration plate and verification with the license plate

Cargo volume and weight
Scantainr's APIs allow for seamless integration with no interference; whether it be an outdated TOS or custom-made M&R platform, Scantainr can be applied to it all.
Manage and visualise your results in our tailor-made web portal
Scantainr provides easy access to essential information for faster decision-making. You can view results in multiple formats, such as damage codes (CEDEX/IICL) or PDF reports. With PDF reports, we also provide a customised dashboard to meet your needs. It allows you to view and filter out reports based on damage type, size, severity, date and terminal.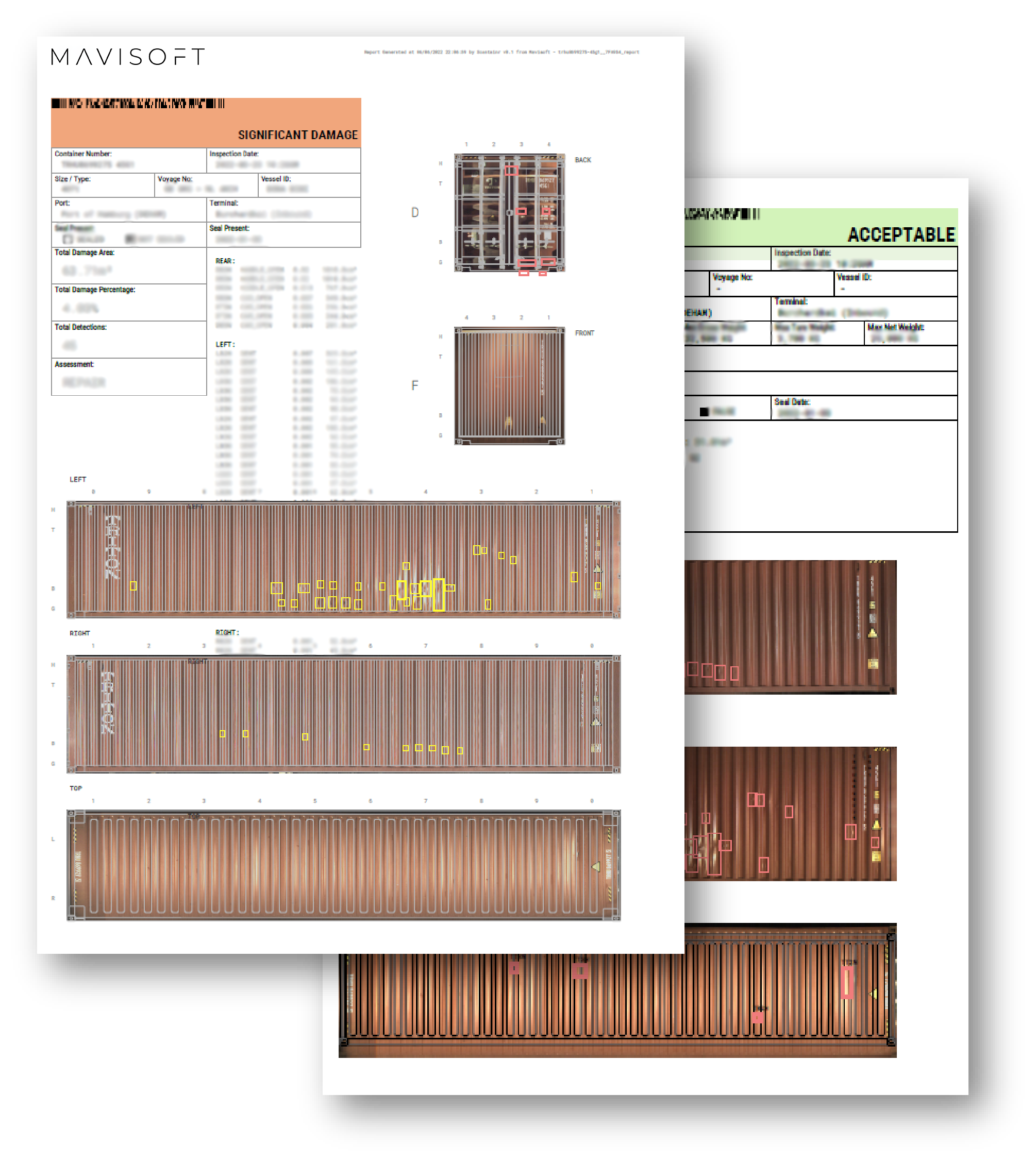 Leading the way in automated container
surveying and gate automation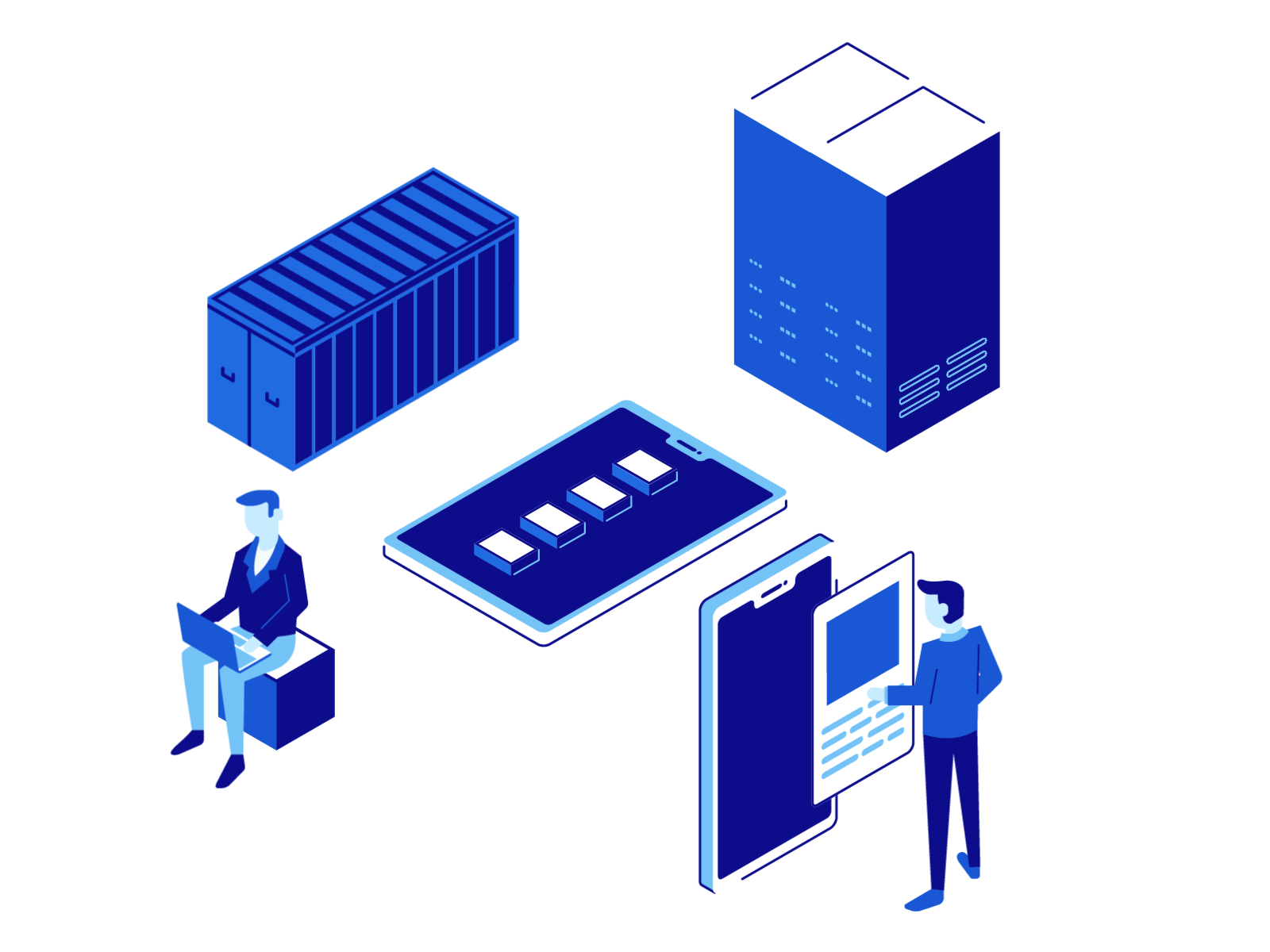 Benefit from automating your container handling process
Highly accurate and reliable container damage detection

Faster terminal operations and reduced gate congestion

Lower costs for container inspections

Increased employee safety on site

Increased repair turnover
Testimonials
Brands that trust us

Contact Us
To speak with our sales team or to learn more about us, complete the form.
Telephone

RDM Innovation Dock
3089 JW Rotterdam
Netherlands